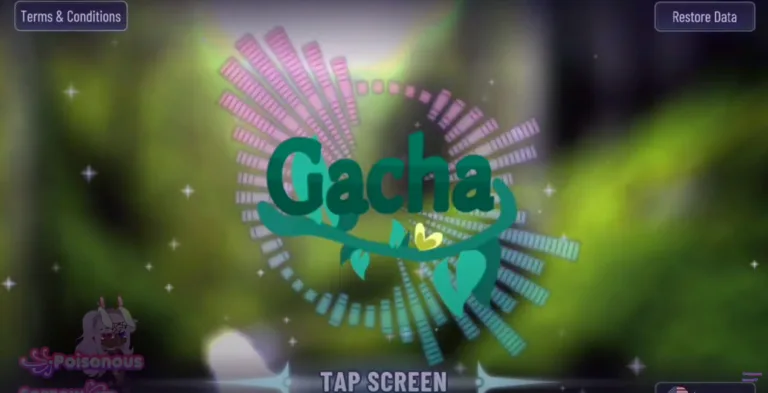 Gacha Natural Mod invites you into a captivating blend of nature's splendor and fairy tale magic. This standout mod for Gacha Club seamlessly melds the serene beauty of the natural world with enchanting fairy tale elements, offering you a platform to craft fantasy-filled characters. From the moment you spot its mesmerizing logo, you're whisked away to a whimsical universe. Elevate your character designs with exclusive clothing and accessory updates. Unique additions, such as elegant headpieces and shimmering wings, add that extra dash of magic. Plus, the mod reinvigorates your gaming interface with a nature-inspired home screen, coupled with immersive backgrounds and melodies. Dive into this enchanting realm with Gacha Natural and unleash your creativity.
Features of Gacha Natural Mod
Create and customize the characters with detailed items and costumes to wield the most dazzling appearance in public.
Explore the fascinating and fun-fuelled world with other players and interact with them through joyful methods.
Intrigued mini-games with creative styles and tremendous rewards for players to fully immerse and explore everything.
Collect more pets in the activities and show off their combinations in fashion or related topics with eye-catching outfits.
Battle with other players for extreme fun while earning rewards to progress further in the career.
Gacha Natural Mod Download Links
How to download Gacha Natural Mod for Android?
It's incredibly easy to download this mod for Android; simply click the download button below. If you grant the download permissions that your device requests, the game will automatically begin to download and play on your Android device.
How to download Gacha Natural Mod for IOS?
Downloading this mod for iOS is not available at the moment to download since the MOD has not yet been made available in the right iPhone or iPad format.
How to download Gacha Natural Mod for PC?
Downloading this mod is easy, to download the MOD you must do the following:
Access the download link via the download button below.
In case your computer asks for permissions to download the file, accept those permissions.
The download will start automatically.
Wait for the download to complete.
Gacha Natural Mod System Requirements
The minimum requirements for APK are not too much, it is enough to have a device with Android 5.0 system or higher and 125.9 MB of space. 
The minimum requirements to play on PC (Windows) are as follows:
To have Windows 7 Operating System
32-bit CPU (Single Core)
RAM memory with 40MB free
5MB free disk space
The recommended requirements to play on PC are the following:
Windows 10 Operating System
64-bit CPU (Dual Core or higher)
RAM memory with 100 MB free
Disk space of 100 MB free