About Gacha Custom Paracosm Mod
The uploader of the mod is: 
The official youtube account: @CostomParacosm_Official
Mod Planned by: Rabbit
Filed modded by: ポラリス. 
That's the only info so far 🙂 
Gacha Custom Paracosm: A Distinctive Spin on Gacha Mods
Gacha Custom Paracosm is an innovative modification of Gacha Club, offering fans exciting and exclusive features, such as additional accessories and elements for character customization. However, it is crucial to know that Gacha Custom Paracosm is a discontinued mod and will not see further development or updates.
Gacha Games Phenomenon
Gacha games, with their unique approach to character customization, have acquired a global fanbase, and every new release sees a surge in popularity and downloads. The Gacha gaming community is also notable for its dedication to creating game modifications to enhance the player experience.
Exploring Gacha Custom Paracosm
Gacha Custom Paracosm, true to Gacha Life's gameplay, allows players to create anime-style characters with a variety of clothing and accessory options, providing a rich and engaging user experience. However, compared to other Gacha games, Gacha Custom Paracosm is smaller and could benefit from optimization.
Why Players Choose Gacha Custom Paracosm
The game's free-to-play model is a major attraction, offering numerous personalization options without financial investment, although premium content does require payment. Players are advised to download Gacha mods from trusted sources to ensure safety and enjoyment in gaming.
Stay informed about new Gacha Mods and delve into the creative world of anime character design with Gacha Club games. Enjoy your gaming!
Features of Gacha Custom Paracosm Mod
Create and customize the characters with detailed items and costumes to wield the most dazzling appearance in public.
Explore the fascinating and fun-fuelled world with other players and interact with them through joyful methods.
Intrigued mini-games with creative styles and tremendous rewards for players to fully immerse and explore everything.
Collect more pets in the activities and show off their combinations in fashion or related topics with eye-catching outfits.
Battle with other players for extreme fun while earning rewards to progress further in the career.
Studio Mode in Gacha Custom Paracosm Mod
CREATE NEW CHARACTERS WITH BOUNDLESS BEAUTY

The first step of the game is character development, where everyone unleashes their imagination to offer them a multi-style attractiveness. People can accomplish more exciting tasks for new prizes, and character design shapes future interactions with the community. In other words, the character's fashion and grandeur are important for people to respond to at all times.

 

A WIDE RANGE OF GACHA ACTIVITIES TO ENJOY

The majority of the game's activities focus around the gacha element, in which players rely on luck to earn a variety of appealing gifts. When the content or the shift in speed is plentiful for everyone to keep up with or take advantage of for every personal requirement, it also affects the emotions of many individuals. Gachas' abundance is presented as well, promising the most thrilling feelings.

 

ACCOMPANY WITH OTHER PLAYERS FOR EXTRA FUN

In the game, a large virtual world will be a buzzing playground where individuals can exchange information and play a variety of games. The chat system has depth as well, with several tools, features, and attractive phrases that allow people to express their actual feelings in a comfortable environment. Aside from the chat system, many of the characters' interactions with the environment will use absolute loveliness to replace many words.

 

VISIT THE STUDIOS FOR MORE JOBS

Studios are player-driven environments that generate revenue for all parties involved or produce dynamic and enjoyable environments. Those inner professions will vary frequently, creating opportunities for everyone to grow and perform at their best while earning rewards for spending on the gacha. Players can open their own studio and run it with a great deal of attention and money.
Gacha Custom Paracosm Mod Download Links
It's incredibly easy to download Gacha Luminal Mod for Android; simply click the download button below. If you grant the download permissions that your device requests, the game will automatically begin to download and play on your Android device.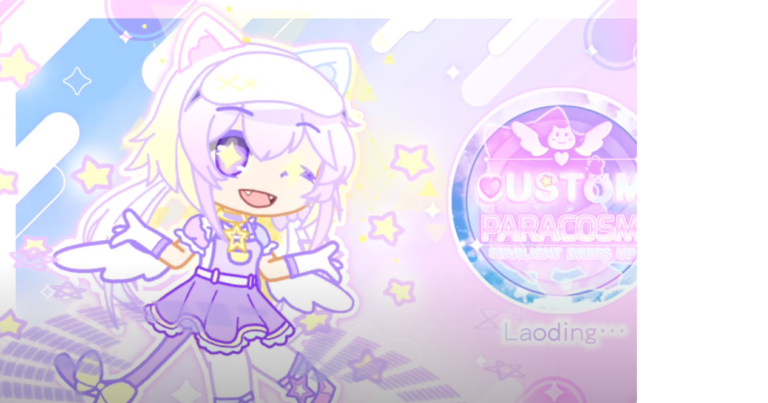 How to install Gacha Custom Paracosm when Available?
Frequently Asked Questions(FAQ)  
Q1. What is APK Download? Ans: The APK extension stands for Android package kit, and the APK file format is used to install Android apps (X. XE for Windows). You must manually download and run an APK file in order to install it (a process "sideloading"). 
Q2. Is it safe to download the Gacha Custom Paracosm Apk file from website? Ans: APK files install apps on your system, posing a significant security risk. You must ensure that the website you are using, Yes it is very safe because it you're gonna download it on the Google Drive. One can maliciously modify the APK before installing it and then use it as a digital Trojan horse to install and operate the mover. 
Q3. Where can I find apk files on Android? Ans: If you wish to find apk files on your Android phone, go under user-installed applications in / data/application/directory, whereas pre-installed files are in the system/application folder utilizing eS. To access it, use a file manager. 
Q4 How to find hidden apk files on an android phone? Ans: Go to the My Documents folder on your child's Android device, then to the storage folder that you may check – either device storage or SD card. In the upper right corner, click the "More" tab once. A prompt will display, allowing you to check for any hidden files.
Gacha Custom Paracosm Mod for iOS cannot currently be downloaded since the MOD has not yet been made available in the right iPhone or iPad format.
Download Gacha Custom Paracosl Mod for Pc is easy, to download the MOD you must do the following:
Access the download link via the download button below.
In case your computer asks for permissions to download the file, accept those permissions.
The download will start automatically.
Wait for the download to complete.
The minimum requirements for Gacha Custom Paracosm Mod Apk are not too much, it is enough to have a device with Android 5.0 system or higher and 125.9 MB of space. 
The minimum requirements to play Gacha Custom Paracosm Mod on Pc (Windows) are as follows:
To have Windows 7 Operating System
32-bit CPU (Single Core)
RAM memory with 40MB free
5MB free disk space
The recommended requirements of Gacha Custom Paracosm Mod for Pc are the following:
Windows 10 Operating System
64-bit CPU (Dual Core or higher)
RAM memory with 100 MB free
Disk space of 100 MB free